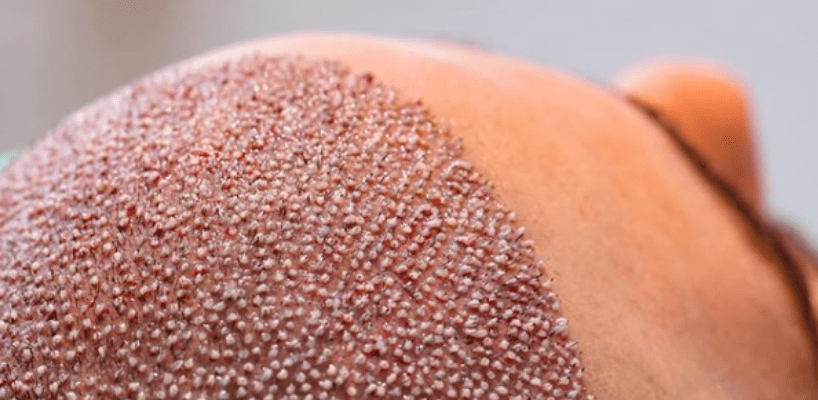 The scab phase, which will normally develop in the post-hair transplant process, is a positive response of the body as a signal to regain your new hair. It is the recovery process of the donor area and the healing of the wounds after the transplantation of your new hair into the problematic area. It is also a preliminary preparation of the hair that will grow out of this area later.
The scab phase is not a feared situation, on the contrary, it is a positive development.
In order for our esteemed guests who have chosen our center for hair transplantation to receive the best service, our experts provide complete information to our patients before and after the hair transplantation until the one-year development process after the operational process and follow up through our consultants.
How to Clean Scab After Hair Transplantation?
In the first week (1st week) after the hair transplantation procedure, the canal wounds opened for new hair heal and as a result, crust formation occurs on the hair ends. These shells should be cleaned regularly by washing as described to you by our experts. Hair breakage starts daily in the process after scab removal.
While the process progresses in this way (1 month), at the end of a month, the shedding phase begins in the hair on the scalp surface as your new hair grows under the skin. This stage is not a cause for concern. It takes six to 12 months for new hair to fully settle and strengthen (6-12 months) under the scalp. The development of your new hair is controlled by our experts in this process so that you can regain healthy hair.
Finally;
Problems such as acne, excessive crusting, blackheads and clogged pores on the skin seriously affect your hair growth. Always keep in touch with our institution for consultation and information. You should definitely come to the check-up monthly. If you do not have the opportunity to come, you should send a monthly picture to our counselor friends and apply our solutions that we will recommend to you.