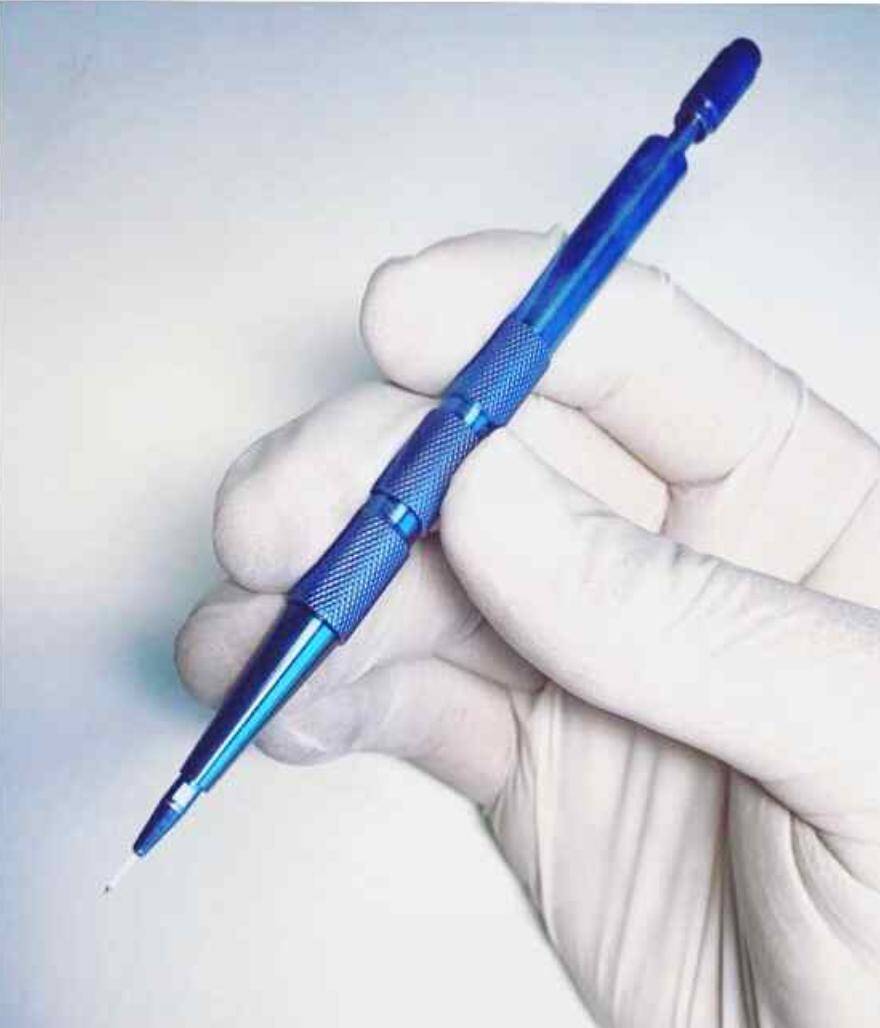 The most modern hair transplant that is widely used today. Natural results obtained with the FUE method, one of the techniques, this using sapphire tipped special tools with sapphire fue hair transplantation method Sapphire blades smaller than steel blades By allowing channels to be opened, the healing process is also The reason why the sapphire tip technique is special is that the tips are it does not lose its sharpness. Channels opened with sapphire tip are used for other channel openers than that. There is almost no tissue trauma in the sapphire tip technique less. There is no circulation problem and also due to its superficial roughness is anti-bacterial
How is Sapphire FUE Hair Transplantation Applied?
Sapphire FUE, as in the classical FUE process, an average of 0.6 – 0.7 mm micro It is transplanted into the channels opened from the hair follicles collected with the tips. Micro Using sapphire tips during the opening of the channels and the number of channels to be obtained. makes it easier to increase.
Make an Appointment
Opening channels with Sapphire FUE Advantages
Compared to the classical FUE method, the sapphire blades cut into the skin reduces vibration. Reduced vibration, tissue damage in the application area and It helps to minimize traumas. Sapphire blades allow for denser graft implantation due to their thin structure and small incisions provides. Mounting 40-45 pieces per square centimeter provides a lush structure.
It provides very successful results even in people with severe loss.
It helps patients to overcome more comfortably in the postoperative period.
Due to the microstructure of the opened channels, the grafts the risk of playing in their places or changing their vaccines is eliminated.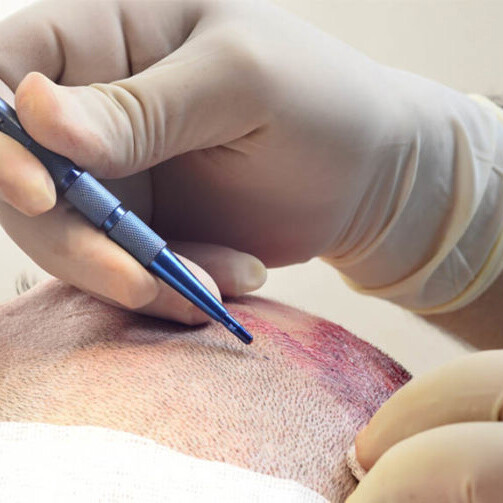 FUE application with sapphire tip is in terms of equipment used and results obtained when compared, it is observed that the quality is higher.
Sapphire, which does not lose its sharpness compared to old generation blades with steel tipped since the tips do not cause tissue damage, healing is fast and It has been observed to be flawless.
Hair transplantation can be performed in patients who are sensitive and allergic to metal allows.
All these evaluations and analyzes have shown that; in our clinic too The Sapphire FUE technique, which is applied, offers more than one advantage to our patients. provides. Therefore, in our clinic, the most frequently applied and preferred method.
Between Sapphire FUE and Classic FUE What are the Differences?
Sapphire tips prevent tissue damage due to its durable structure and minimal vibration advantage minimizes. In this way, the patient's recovery during the planting process . It is faster than the classical FUE method.
Sapphire tips are more common than metal slit method used in classical FUE method. suitable for cultivation. Therefore, in advanced stage hair losscan be applied.
As the density of hair increases in hair transplantation, a natural appearance is also increasing rate. Sapphire tips are more creates a natural look.
The risk of edema is lower than classical FUE.
Smoothness on the skin is less than classical FUE
Advantages of Sapphire FUE Hair Transplantation
Smooth surface with anti-bacterial properties, hardness, sharpness and durability Sapphire tip during the channel opening process due to physical properties such as there will be much less vibration when used so that both trauma and The risk of tissue damage is kept to a minimum. Provides 15% faster hair growth.
It allows 30% more intense hair transplantation compared to the slit technique.
More dense sowing can be done with FUE made with sapphire tip than metal slit method and this makes it possible to be applied to patients with hair loss in more advanced stages. makes.
By helping the grafts to be transplanted more densely, together with the hair density, it allows to obtain a natural appearance.
Possibility of channel opening by injecting less subcutaneous fluid compared to metal slit presents.
Since the level of edema seen after the application will be lower, it becomes more comfortable in every sense after the operation.
Due to the small size of the channels opened for transplantation, postoperative tissue it heals faster than metal slite and most importantly, a smooth surface on the skin merger happens.
Since the hair follicles are transplanted into the channels of their size at the most natural angle, there is no possibility for the roots to come off and the angle settings to change.
After the canal process with sapphire tip, the transplantation results with the Fue method are it becomes extremely natural looking.
Why Choose Safir Fue?
Sapphire diamond that does not damage the texture thanks to its sharp and smooth diamond tips ends are used.
Using sapphire tip instead of metal silite, which damages existing hair, is a more successful gives results.
Sapphire tip is used for more hair follicle density and naturalness.
There is less edema in the patient. Recovery happens faster as long.
One of the most preferred methods in hair transplantation in terms of comfort and convenience is one ..
Hair Transplant
Befor & After
Before

After
Before

After
Before

After
PROCESS AFTER HAIR TRANSPLANT
10th Day After Hair Transplantation
The biggest concern of those who want to have a hair transplant is how their appearance will be after the procedure. Don't worry, hair transplant scars disappear in 10 days.