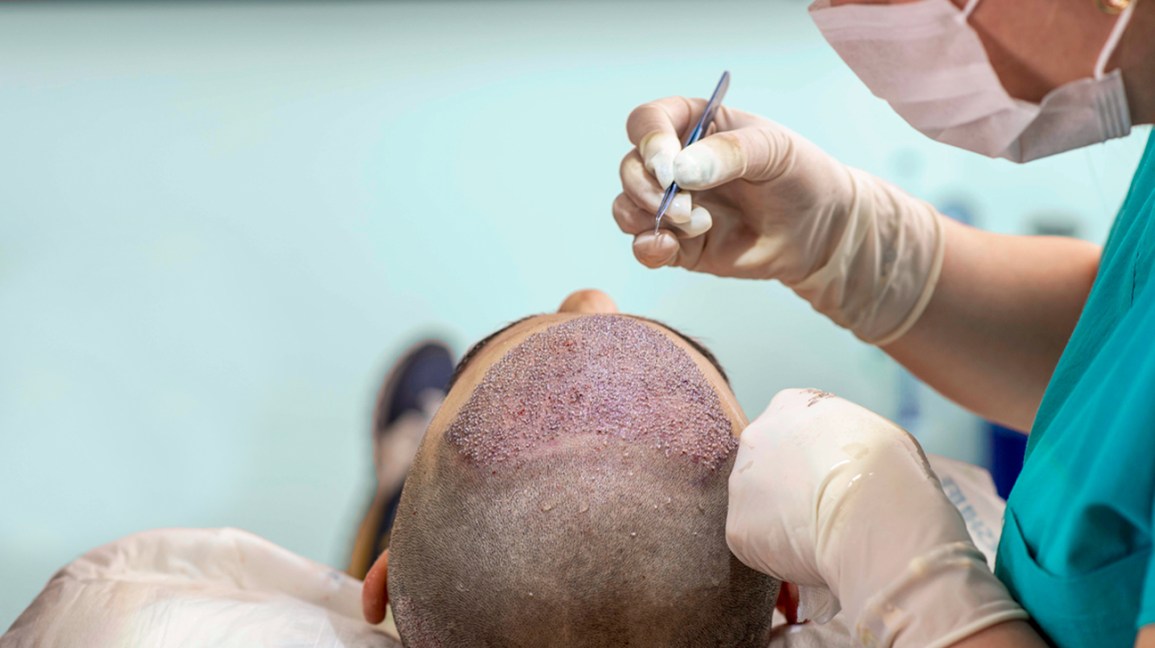 For individuals who are considering hair transplantation, those with diseases such as heart, high blood pressure, diabetes, hyperthyroidism and anemia can have risky results without a doctor report and appropriate laboratory results.
In addition to these factors, hair transplantation operations performed in places where there is no suitable operating room environment may cause a non-aesthetic appearance in people, as well as fatal consequences with various infections, infectious diseases such as Hepatitis B, Hepatitis C and HIV.
Necla Sevim Akbaş, one of the experts of Estevalley Hair Transplantation Center, states that it is important to pay attention to the importance of performing hair transplantation operations in hospitals or surgical medical centers approved by the Ministry of Health and specially equipped intervention units with operating room conditions.
Stating that the risk of infection in the relevant region is very high when the necessary sterilization cannot be achieved in hair transplantation that is not performed under clinical conditions. Necla Sevim Akbaş stated, "Because the surgical instruments used in hair transplantation are not sterilized in accordance with the sterilization conditions, very serious infectious diseases such as Hepatitis B, Hepatitis C and HIV can occur.
How Long Does Hair Transplant Operation Take?
Depending on the area of the hair transplant and the number of transplants, it is performed under local anesthesia with operations lasting 6 to 12 hours. As in any medical intervention, performing hair transplantation with a professional team is extremely important in terms of the patient's health and the efficiency of the operation.
The area to be transplanted should be analyzed and planned, and this plan should be made by a specialist doctor. Otherwise, there cannot be a homogeneous distribution in the planting area and this will cause unnatural results. In addition, the length of the graft to be transplanted should be adjusted with the channels where the hair follicles will be placed, if the graft is left to a depth greater than it should be, pits may occur in the hair follicles transplanted, on the contrary, if it is superficial, acne-sized protrusions may occur, which eliminates the appearance of a natural transplantation in both results. .
Is Hair Transplant Operation Risky?
Stating that it can be experienced in situations that may pose a risk during the operation, Uzm. Necla Sevim Akbaş also emphasized that the local anesthetic drugs used in hair transplantation sometimes cause anaphylactic shock and in such cases, the patient may require urgent intervention.
Stating that hair loss is usually caused by genetic factors, Uzm. Necla Sevim Akbaş emphasized that 73 percent of the hair loss is caused by genetic factors and that if there is hair loss in people who have first-degree relatives such as father, uncle and uncle, hair loss will be seen in the person himself. He explains other causes as stress, environmental factors, shampoo hair and styling products used.
Exp. Necla Sevim Akbaş said, "Hair transplantation and a number of such medical aesthetic applications can be performed under unhealthy conditions by people whose physical conditions are not suitable and who do not have a diploma to perform these treatments. We know that there are a number of penal clauses in this regard, but it is not seen in cases where the punishment is insufficient. Such under-the-counter institutions find the solution to frequently change their addresses. In today's conditions, it does not seem possible to detect and close the institutions under the stairs one by one. I can say that the reason is that a place that was closed today continues to make illegal treatment at another address the next day ".